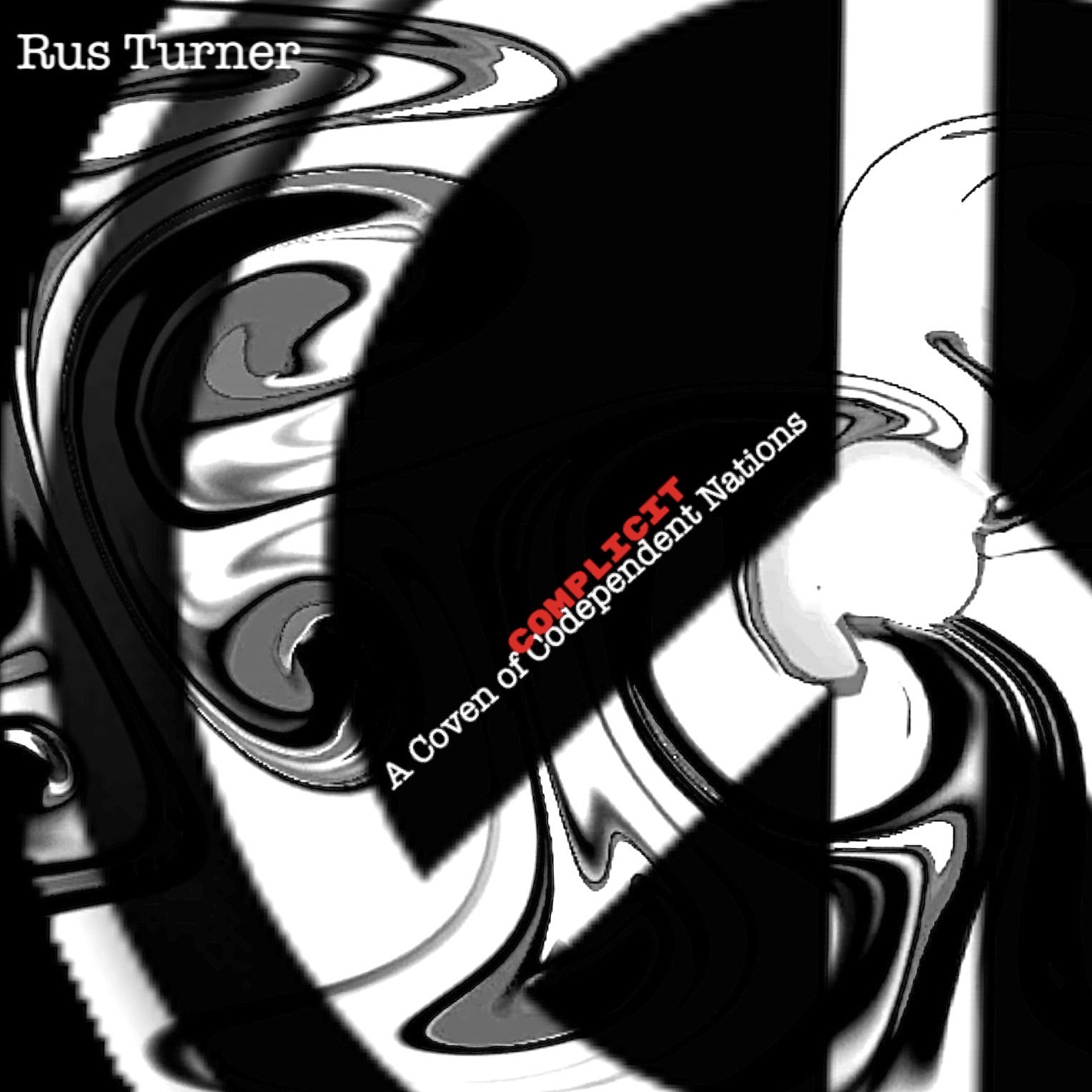 The concepts and general theme behind "A Coven of Codependent Nations" relate to the organisational and nefarious gaslighting by the international mainstream media, Governents and International Corporations amongst others. Where distorted projections are portrayed of national and international events to sway either acceptance of a biased desired narrative with a view for a particular outcome, or the attempted discrediting of various opposing "points of view" utilising propaganda and false flag narratives. 
"Russia is bad, Ukraine is good". Government is Benevolent, Deregulation is Bad", State Sponsored Mainstream Media is deemed independent, while truly Independent Media is deemed "Conspiracy Theory". 
In my experience truths are often diluted or even completely inverted to make it seem as if down is up and good is bad. Where you should expect Empathy, there is only Condemnation and where you would expect Condemnation, there is a perverse expectation of empathy. Gaslighting of the masses. Confusion and misdirection reigns. Many undeniable truths are often suppressed or even omitted entirely from a particular argument if they do not serve a desired objective. Classic schoolyard behaviour from many who play to the low hanging fruit among us to parrot their misdirections.
But truth is still truth 
Many individuals belief of the world is based on a blind acceptance of what they're told on the news, who never seek to question or investigate further. As a result they will perpetuate and defend false narratives that on investigation clearly fail to stand up. 
Government assurances on vaccines?, excess deaths, lockdowns? 
The claims of the W.H.O and public discreding of eminent leading Scientists?
The Nord Stream Pipeline Sabotage?
The World Economic Forum?
Who profits from wars?
Motivations of key players?
911?
The Villification of Hussain, Gadafi and Bashir, Leading to invasions?
All debunked by subsequent surfaced evidence
Beneath the surface there is almost always collusion in high places, packaged as transparent while being nothing of the sort. You might think Russia is the enemy, or Maybe China?, The Arabs or the Jews or Hindus?, whatever you have been lead to believe by your local "Cotton Wool" politicians or media. I think you're almost certainly wrong.
I believe that the greatest danger in most peoples lives can be found much closer to home, it's the Politicians with links to International Corporations, far stronger than those to their constituencies, the elites of Banking, Pharma, Tech, Energy, Food and Media that are their true masters. That are slowly shaping the same legislation in each Nation from behind the scenes, lobbying, bribing, colluding, demonising those that do not comply, usurping Soverignty and established law under the guise of "public protection". It's the Police being given ever increasing powers along with the Armed Forces that serve these same masters. Right to Protest is eroded, Virtue becomes Villain. You will have the right to only silence. The general populous, pitted against each other via constant mundane distraction by a complicit mainstream media, so as not to notice the thief in plain sight. Laws, passed without consultation.
An "[In]visible Occupation". Never spoken of , in the same way as the occupation of Gaza is "Never Spoken of" in certain rooms and corridors, a "lie by omission".
It would be a simple matter to pass legislation to make it illegal for any politician to either "court" or "be courted" by any individual or organisation where there is a clear conflict of interest to avoid the constant revolving doors between governments and corporations and the cosy and often clandestine agreements between these parties as a result, so ask yourself, if politicians are here to serve their constituents and nation why has this counter corruption measure never been taken in the interests of transparency?
Because it serves their greedy ends, that's why
Soon digital ID and Central Bank Digital Currency will be here, sold on it's apparent convenience to a largely passive population, mostly ignorant of it's darker implication and the part they play in it's establishment. Body autonomy is being sold by your government as we speak, as is your Compliance. And when all of this is complete it will be too late to fight it. 
From this point you will do as they say with no rights, no freedom, enforced by the very forces created to protect you in their belief that they are doing their duty in upholding the law, while the despair of being a slave to a corrupted nation devoid of morality sinks in. 
Everything pertaining to your work, money, family, healthcare, Food, Travel, Habitat, Autonomy and right to exist will be mandated, as will the Wars you fight and Die in, while the so called "elites" and their children live in perpetual luxury at your expense.
A COVEN OF CODEPENDENT/COMPLICIT NATIONS exists, just look at the similarity in the direction of legislation over almost all developed nations, look at their leaders and where their associations outside of their respective governments are mirrored all over the world.
You may think the likelihood of this ever happening is remote, you may even refuse to admit that it already is, and has been for some time, that the people of the world could ever be so stupid or naive. 
I hope you're right
But I won't hold my breath