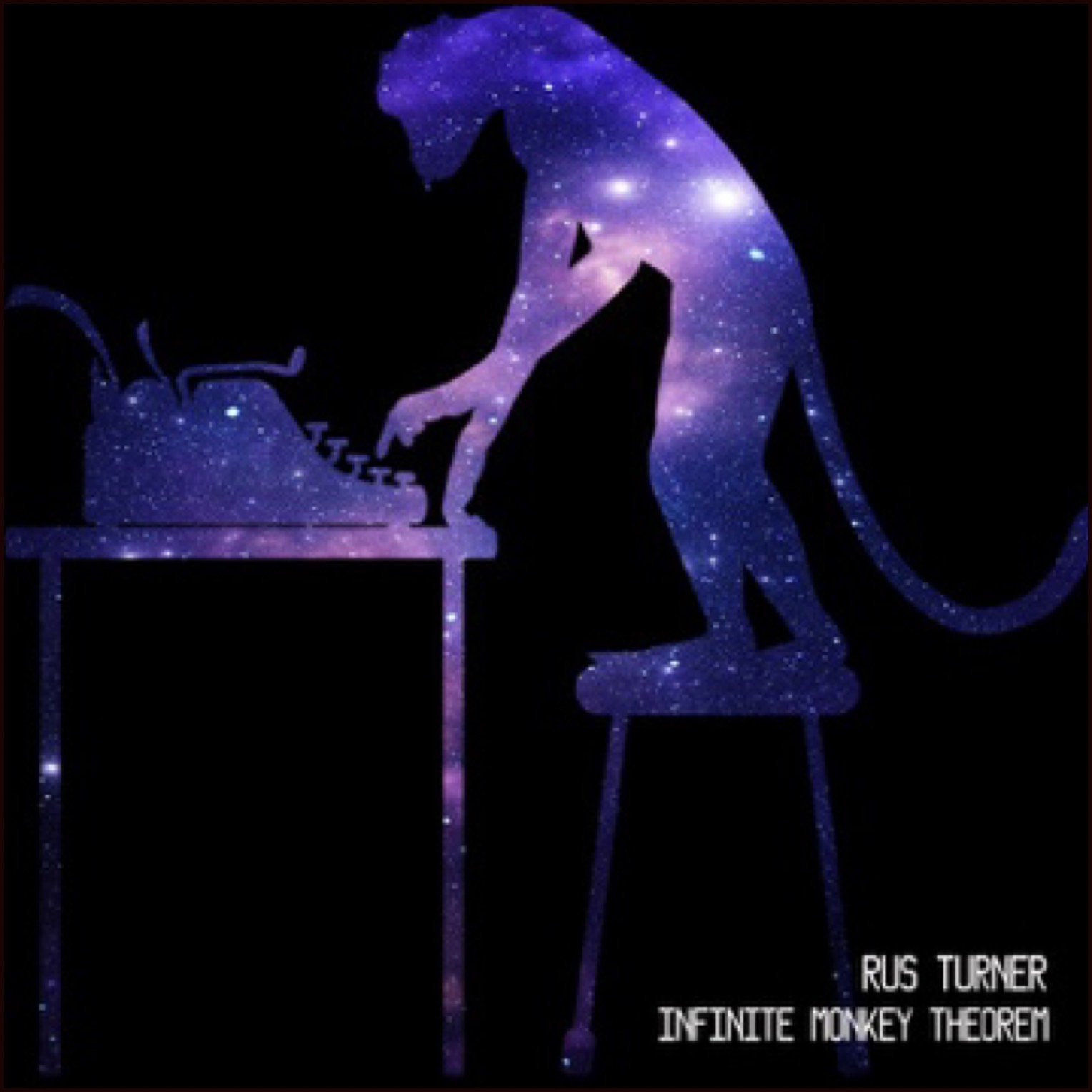 The general concept and thoughts behind the "Infinite Monkey Theorem" EP were largely based upon the scientific notion that if you placed an infinite amount of monkeys in a room and gave them typewriters and sufficient time, that they would eventually recreate a literary classic such as Hamlet or even the entire works of William Shakespeare. But also draws on thought's relating to this theory being applied to what are considered to be the evolutionary children of the monkeys….humans. The latter consideration being specifically applied to the human ability to learn through human error…or not. 
We know that humans evolve, technology and medical advancements show us that humans have remarkable abilities. Something that we love to pat ourselves on the back about. But in contrast, how many human advancements have been stunted by greed?, politics?, envy?, jealousy?, misdirection?, lies?, coercion? religion?, fake news, trolling and the state/media sponsored degradation of family, education, morality?.
On an inter personal level, if an infinite amount of people were put in a room, with a sufficient amount of time to just think, would they be capable of learning from the past and applying their findings to the future?.  Would the inherent selfish failings of the human race still apply?, would the efforts and findings of these people be snuffed out by the powers that be in an effort to maintain the status quo?, or to merely remain in control of society for greedy agendas as has happened so often in human history?. Many want peace, but many also prefer chaos for whatever motivation. 
The 4 tracks on the album represent the same theme or melody being revisited. Initially with variations to the chordal groupings, then with each instrument added playing a different grouping of the same chords.  The 3 subsequent variations or "remixes" begin to explore completely different techniques and methodologies being employed as part of a learning or evolutionary process, still adhering to the same chord structues and groupings, all variations being directly derived from the original, with simple passages and complexity combined. The toy gramophone at the end of the album represents the past, in audio terms a time that we have already moved beyond, suggesting the learning that has taken place being in danger of being usurped by personal interest, resulting in the possibility of regression as opposed to progressive thinking, with all the detail and experience gained along the way being lost.
Given enough time to contemplate, would it be possible for us to learn and respect the value of a person. Given enough time, would it be possible for a person of dubious character to learn how to love?, to value the individual they target beyond the immediate gain from the intended transgression.
Speaking metaphorically on both monkeys and humans, and putting all romantic notions and pointless folly regarding the contemplation and speculation of monkeys writing classic novels, If a monkey were to eventually write "Hamlet", would they even recognise that they had done so?, or even care?. 
Maybe part of the "human" problem is the tendency to be puppeted, to intellectualise, speculate, discuss, disagree and lose oneself in irrelevant detail, which in itself is open to abuse and misdirection. Going round in circles rather that maintaining the focus on the huge, and pretty obvious herd of elephants taking a crap on the floor. Common sense would tell us that maybe, if it's getting pretty smelly in here, they would be better off outside.
If you look closely, the universe always gives us the opportunity to choose our path individually, to do the right thing, or not. It's the exercising of our freewill that determines which path (or necessary lesson) it will ultimately send us down. On a collective level, our decisions, often in the face of resistance, misdirection, ignorance or greed ultimately determine the quality of the lives we live and the societys we live in. It's not possible to achieve a healthy and happy collective society without people choosing to do the "right thing" on an individual level first. To refuse to submit to hate, bigotry, coercion or meaningless dialogue, designed merely to disrupt. To refuse to tolerate all who attempt to bring it. or even make it a "Thing". Ask yourself, where is this happening in my life?, then ask, how and why am I contributing?Identify and then simply refuse to participate. If you live in a society you don't like, change comes from every individual and no amount of cowering or turning a blind eye will change anything.
Our ability to make good indiviual choices, drive a societies ability to make good collective choices. 
We are NOT monkeys!, or are we?, The good, or bad individual and collective choices we make as a society as well as the nonsense we "allow" both irrefutably demonstrate and determine our tenacity, viability and intelligence as a species.