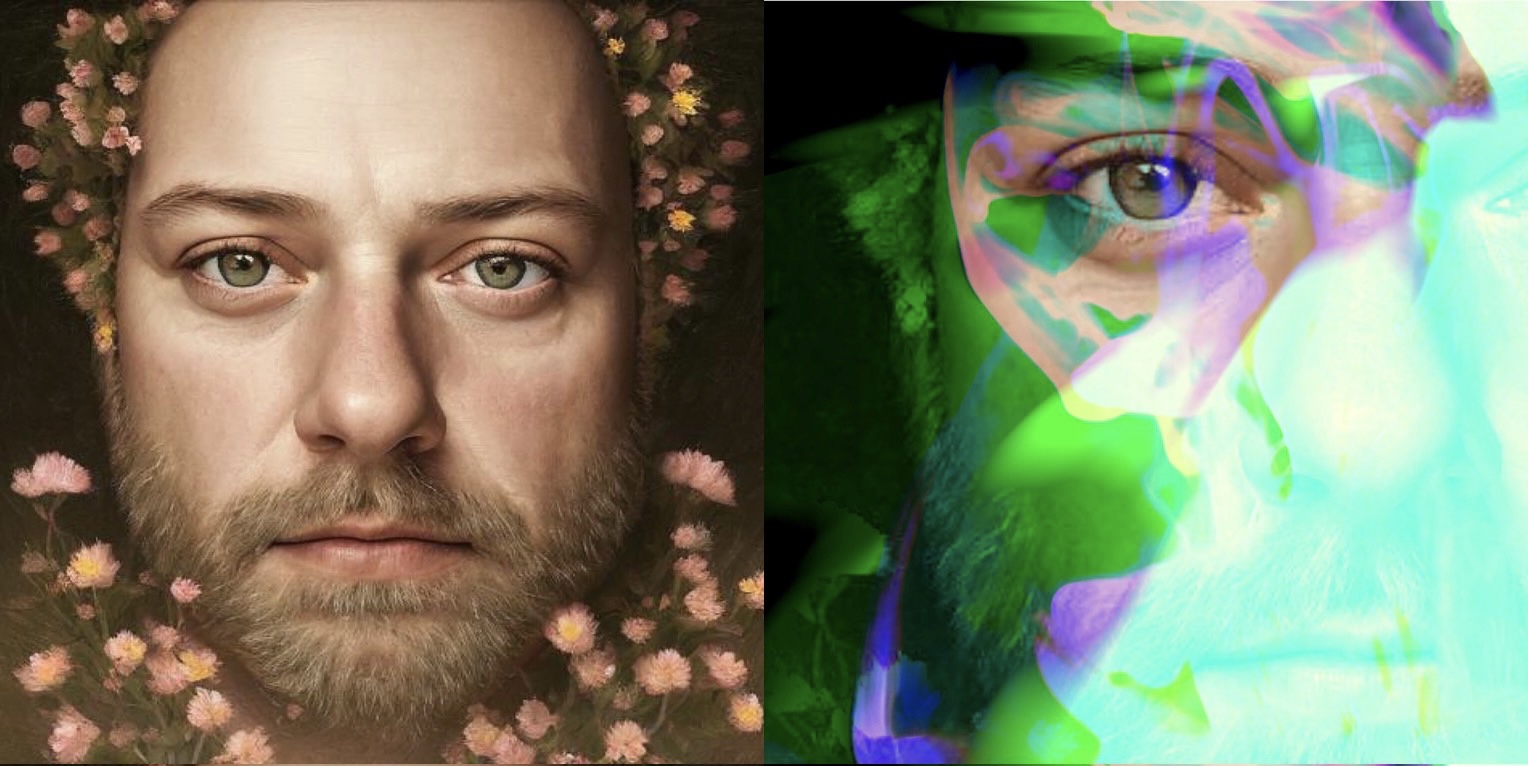 "The Door into Summer" is about realisations. Realisations about the way things are in the world when viewed through the lens of reality. As opposed to delusion.
The people we choose to surround ourselves with and how we can be held back by addictions, negative social patterns, by our wish to fit in or allow our shine to be dimmed by peers that drift through life aimlessly without effort, while carrying an expectation for you to do the same.
The eternal fight to "be" and find something real on the "outside" while faced with an ocean of apathy, disinterest, hate, competition, envy, greed, betrayal, selfish entitlement, gaslighting, narcissism, character projection and mindless egoistic superficiality. A million obstacles, crabs in a bucket jealously clambering to pull you down and prevent any individual escape to happiness or self expression.
Giving while others only take, only to realise that these are not your friends. Only to realise that what you were seeking was within you all along. You were just listening to the wrong voice. The one that made you small, the one that made you invisible.
Let no one attempt to cast judgment that you know is unfounded, You are not alone. You have nothing to prove.
You are more than enough when you choose to "be" and remove all that never deserved you. No drama, no words.
The only voice they could ever have is the one you chose to allow or enable. 
Speak your truth, Find peace, Choose you. 
Glow, surrounded by all the love and potential that others saw no value in……or refused to reciprocate.
And leave them to try and find love in themselves."
This is everyones right and your ultimate power. This is your "Door into Summer"
The first track Your Light Irritates Their Demons is about how people can be irritated by us just being ourself. Our confidence, our looks or talents, being viewed with bigotry or jealous eyes. How nefarious thoughts and words can be directed in our direction through gossip and backbiting without any thought to our wellbeing. Thoughts and words are "spells" and individuals should be more careful as to the energies they put into the universe that will ultimately be returned as part of "universal balance", whether they believe or not.
The Door into Summer part 1 & 2 are detailed above.
The Terminus of Gravitys Rainbow, besides being inspired by Thomas Pynchon's book speaks of "cause and effect" and more specifically the exact point where judgement is passed for any particular action and subsequent karma is served.
803 Days, 9 Hours and 39 minutes in space was inspired by the time Sergei Krikalev was stranded on the International Space Station during the fall of the Soviet Union, not knowing when or if he would ever be brought home. But apart from this also focusses on the subject of "enforced isolation" from peer groups or society through bigotry, sexual orientation, religeon, race, political coersion or just plain ignorance, as opposed to a spirit of inclusion and co-operation.
Mother is a "Verb" is about the largely lost vocation of "motherhood" and the degradation of the family unit in society in general. Where feminist and equality ideals have been purposely distorted in society to socially engineer "population reduction" through the use of the media and popular culture, stealing many womens birthright from them through the subjugation of motherhood in favour of career and the promotion of selfish hedonism, promiscuity and self entitlement that many regret in later years.
To Die For Lack of Encouraging Word speaks of how isolated and disconnected from the world many people feel. Where gender roles are disregarded and distorted, family is degraded in favour of ever increasing isolation, education is an illusion, conflict is perpetuated out of financial interest, trolling is a trend, and self entitlement and hedonism is encouraged without any real sense of belonging or established stability as a result. Society is manipulated and socially engineered by corporate and private interests in the direction of a greedy undisclosed agenda. Leaving people feeling disempowered, dissillusioned, angry, discarded and confused as to any meaning in their lives, what they stand for, or are willing to die for.